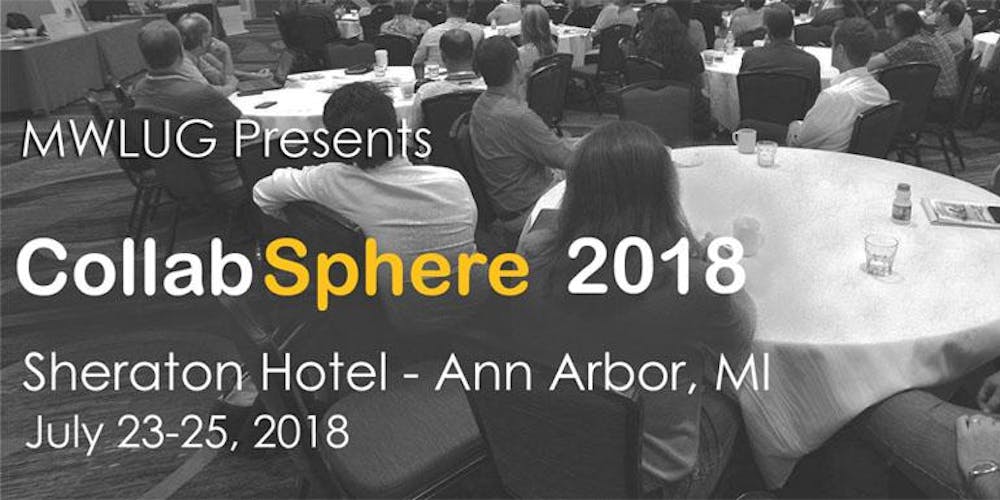 I am honored to have been chosen as one of speakers at this years MWLUG/CollabSphere conference in Ann Arbor, Michigan. The conference is scheduled for July 23rd – 25th. Sessions cover a large range of interesting topics to include updates on Domino 10.
My session is going to cover the Domino HTTP server, where I will be discussing best practices and tips on managing this web system. In 45 minutes I plan to share information on how to configure Domino's web engine for optimal performance, security, fault tolerance, reporting, and monitoring.
Hope to see you at 3 PM On July 23rd in the Grande II room!
Questions? Reach out to the RPR Wyatt team!
About MWLUG/CollabSphere 2018
MWLUG/CollabSphere 2018 brings to you over 50 sessions and workshops on collaboration and IT technology. Topics this year covers the IBM Collaboration Portfolio of solutions including IBM Connections, IBM Cloud, IBM Domino, IBM Sametime, IBM Watson Workspace and IBM Verse along with other collaboration related technology.
Benefits of MWLUG/Collabsphere 2018
MWLUG/CollabSphere 2018 provides you as an IBM collaboration technology professional many benefits including:
Over 50 technical sessions and workshops

Breakfast and lunch for two days

Networking with other IBM Professionals

Monday evening reception

Tuesday networking and fun event

Access to experts of IBM solutions

Free workshops